Your Infinitely Customizable Metaverse For Business
Hyperspace is an intuitive, drag-and-drop simple, "no code" Metaverse platform that engages your audience like never before









Accelerate your business into the metaverse to drive deeper connections through shared immersive experiences
Accelerate your business into the metaverse to drive deeper connections through shared immersive experiences
Instant
Launch your own, infinitely customizable Metaverse that's always on brand and moves visitors seamlessly between immersive experiences.
Easy
Use the intuitive, drag-and-drop simple, "no code" editor to create scenarios that engage your audience like never before.
Customize
Customize in minutes with 50+ templates or import your own 3D models. Leverage the infinite space to spin up private offices for every employee, create new meeting rooms on the fly or anything you can imagine.
Access Control
Open your Metaverse to unlimited users with secure access controls so you can build both private, internal initiatives or public facing experiences that scale with your company's needs
Evolving
Just like in the real world today, your Metaverse and the content you add to it are persistent and always accessible so that you can pick up where you left off anytime, from anywhere.
Always On
Run evergreen experiences from immersive learning initiatives to always-on events that continue to delight attendees and generate sponsor leads on autopilot.
Infinite Digital Headquarters
Create a virtual corporate headquarters where people can seamlessly move between experiences. Now you can host a training course in the morning, have a quick meeting before lunch and then attend a hybrid event in the afternoon without ever leaving the platform.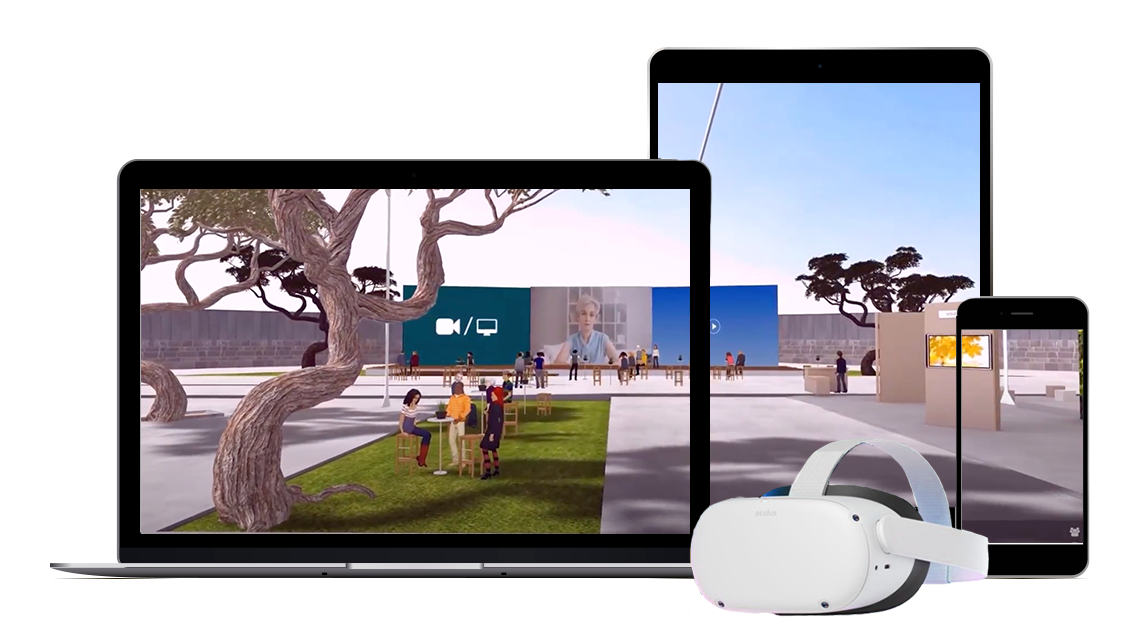 Future-proof your Metaverse
Browser-based platform that enables access on all smartphones, tablets, laptops, and VR/AR headsets, without requiring downloads or software installation.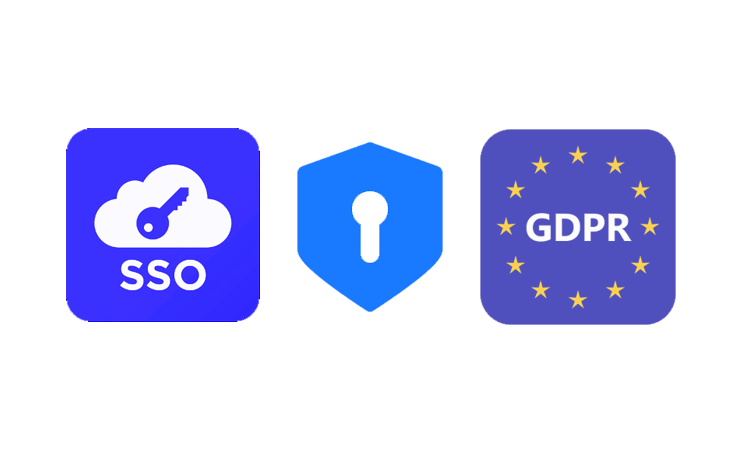 Built for Enterprise
Integrate seamlessly with enterprise SSO authentication, bank-level data privacy and security while satisfying governmental standards like GDPR.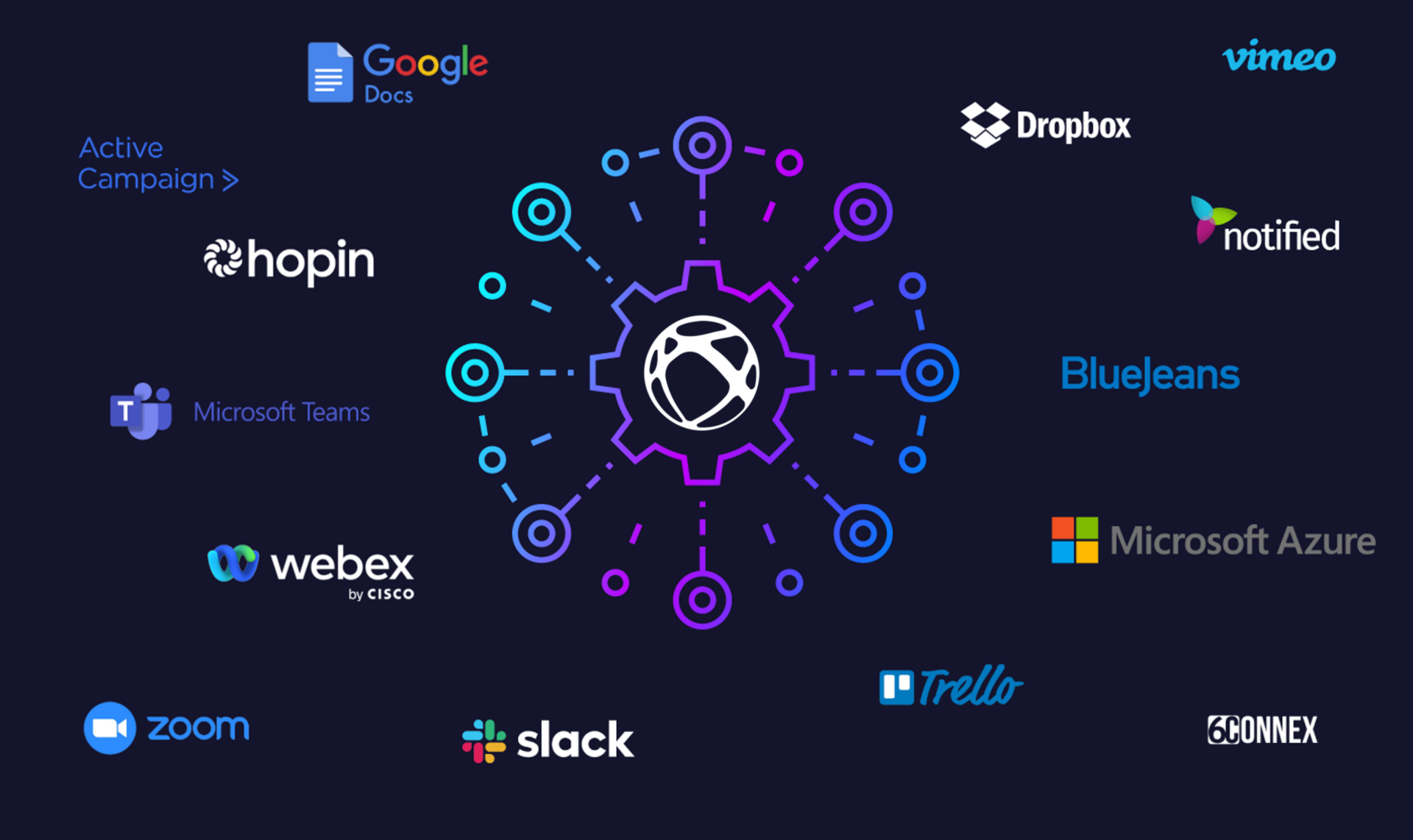 100+ Integrations
Expand the power of your metaverse leveraging integrations with the tools you already know & love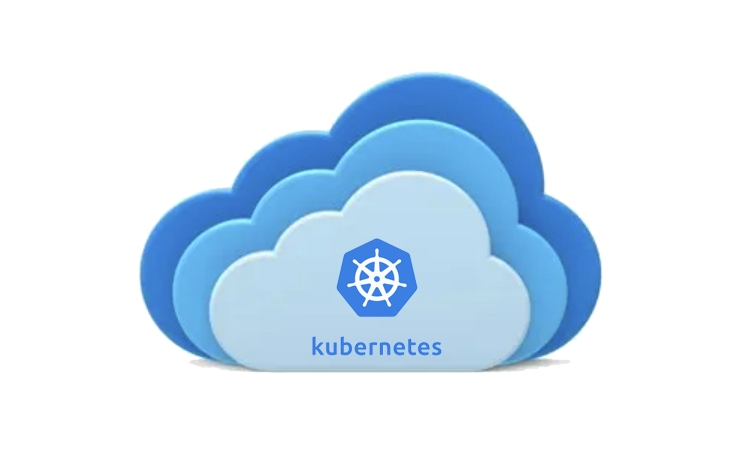 Cloud Scale
Host your Metaverse on a rock solid infrastructure that leverages the biggest and best in scalable cloud architecture that grows with you as your world expands.
Launch unforgettable Metaverse events in minutes
Showcase your brand
Personalize every aspect of your event with anything from logos and images to rich content like videos and chat bots to create your unique brand experience.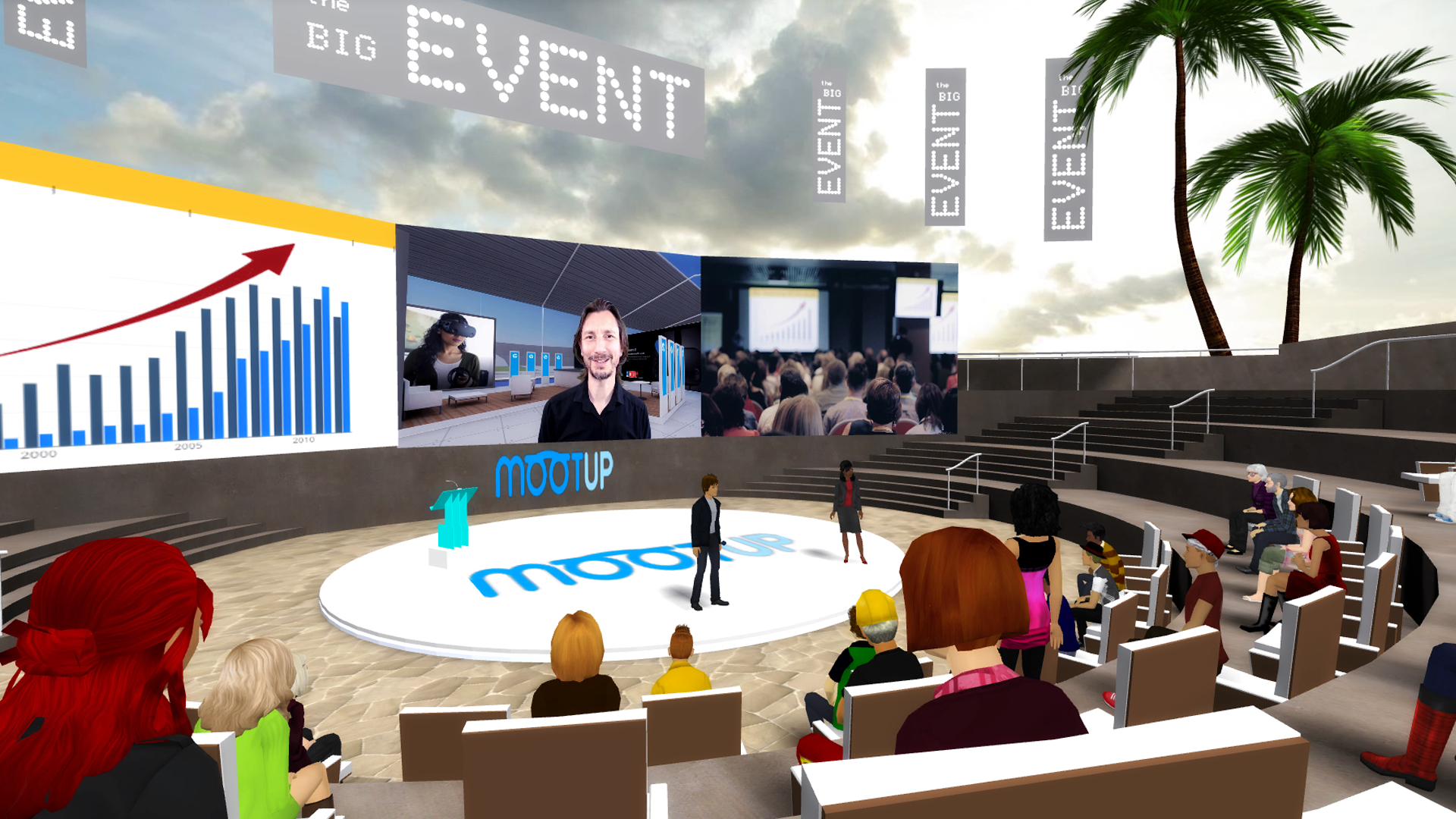 Point & click easy
Grab any of our 50+ templates to tweak with our simple and intuitive drag-and-drop editing system. So easy, even grandma could do it.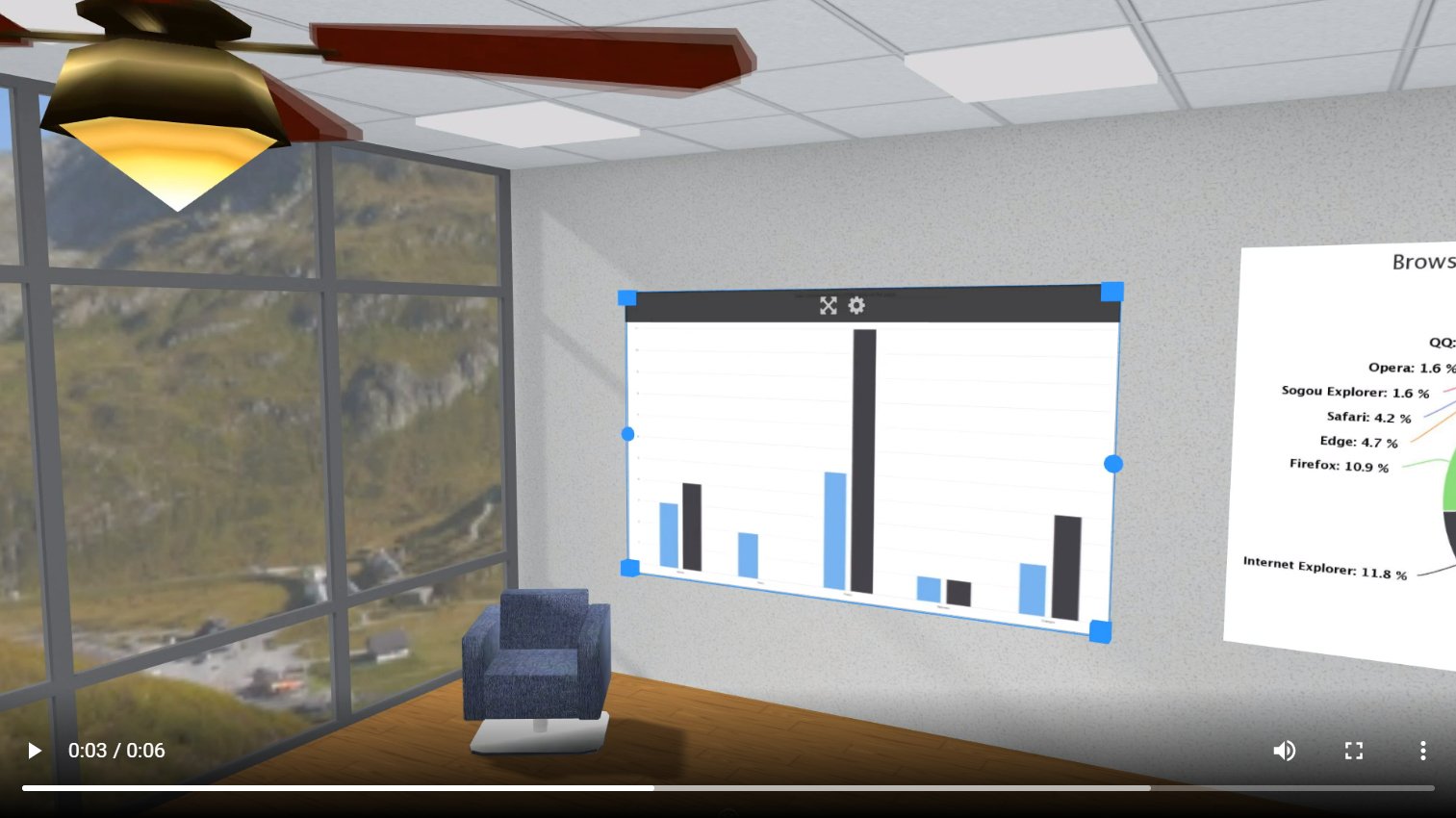 Engagement simplified
Your attendees can join your immersive 3D experience on any device from smartphones to VR headsets in a single click. Mix in gamification, 1,000+ gestures and a whole slew of social interactions and you've got instant engagement built right in.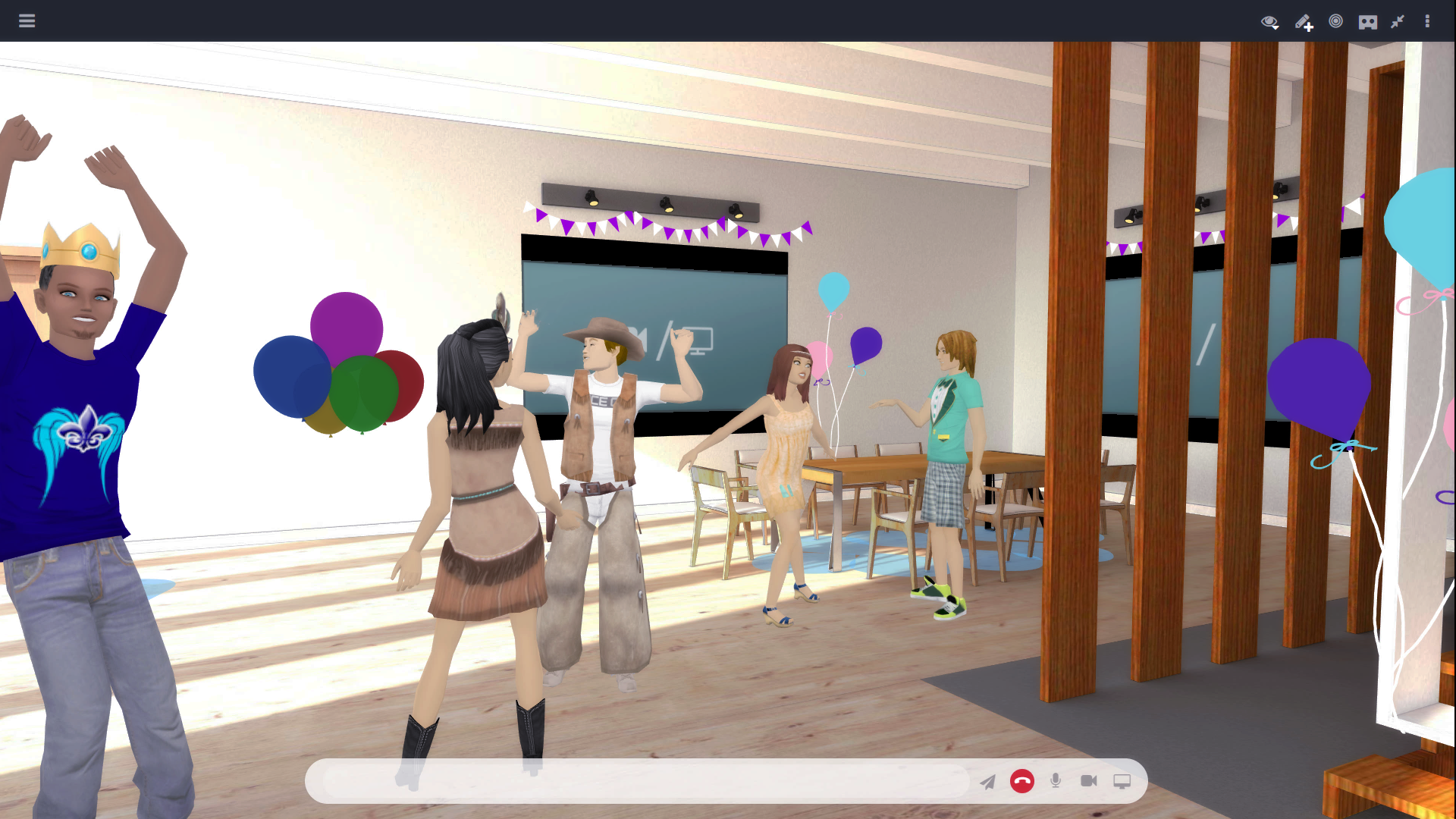 Learn faster in a safe environment with unmatched recall
Training your employees will beg to attend
Boring PowerPoints & cheesy videos don't cut it anymore. Fact: fun, memorable learning experiences help people achieve deeper levels of understanding faster.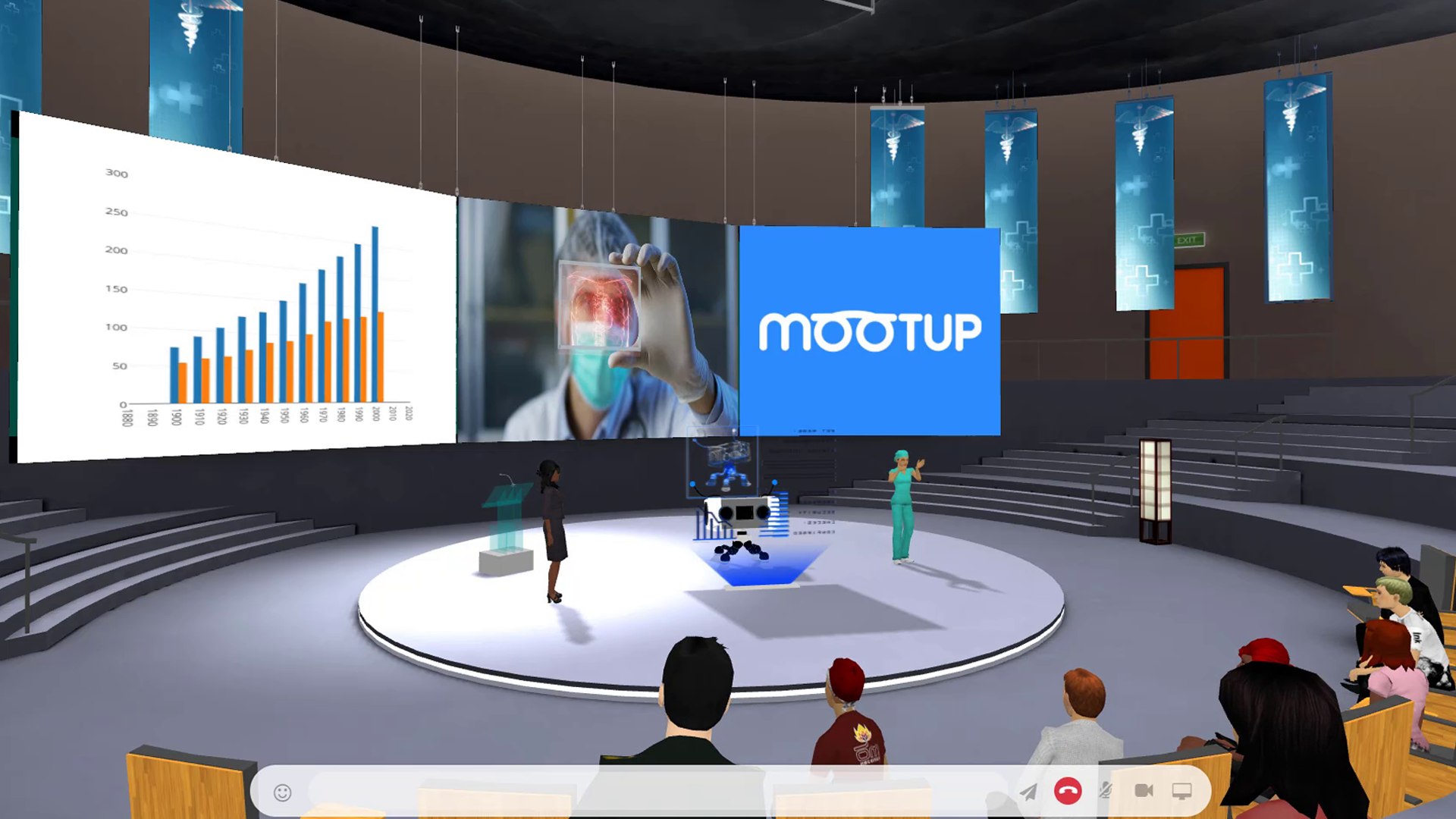 No coding skills? No problem!
Bring your micro-learning & instructor led training to life in minutes with immersive branching scenarios on mobile, tablet, desktop and even in VR/AR… without writing a single line of code.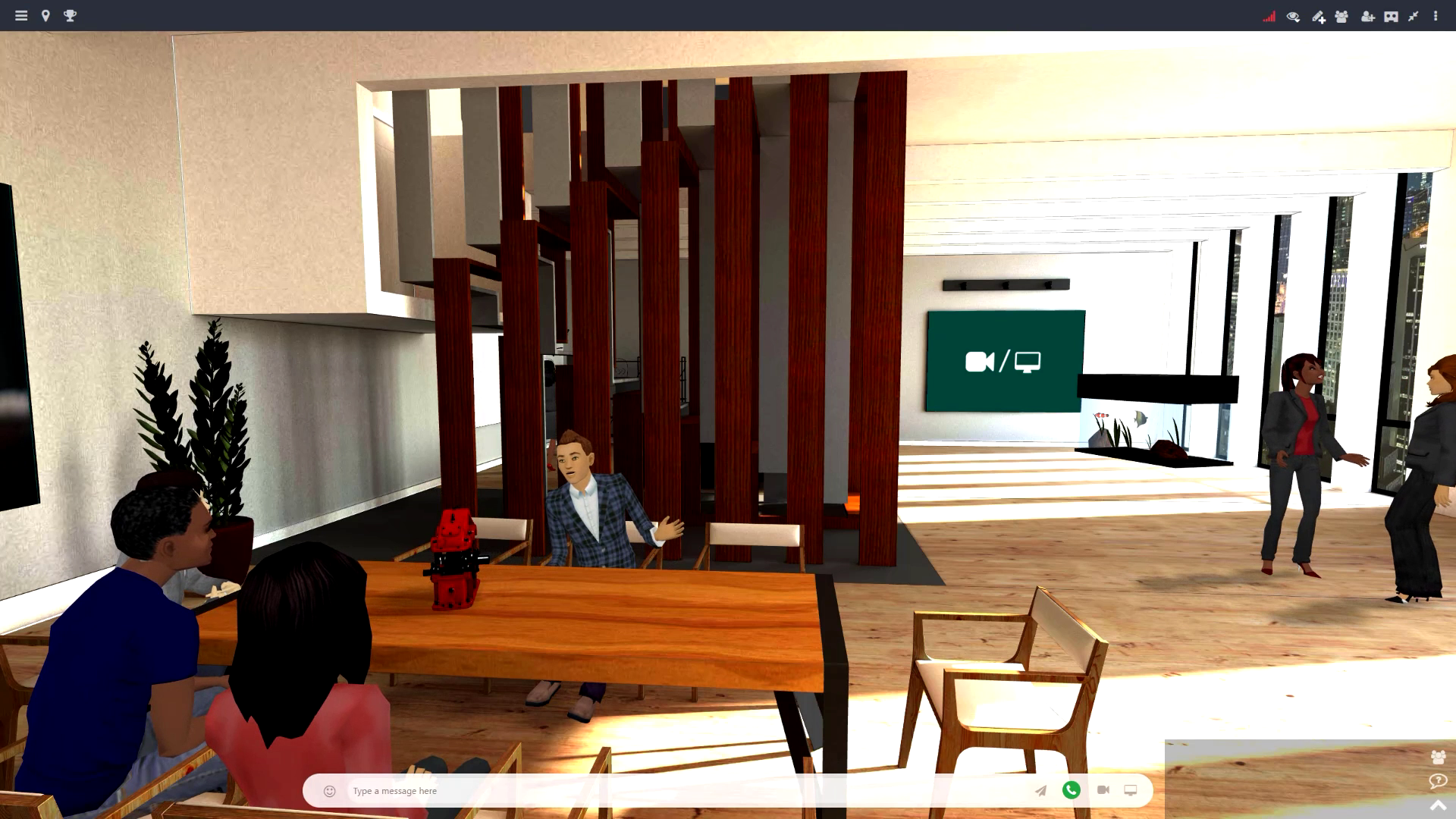 Finally, a measurable ROI on training initiatives
Studies show that increasing engagement reduces churn, fosters innovation, powers growth, sparks change & boosts productivity by as much as 12%. This gets you there in record time.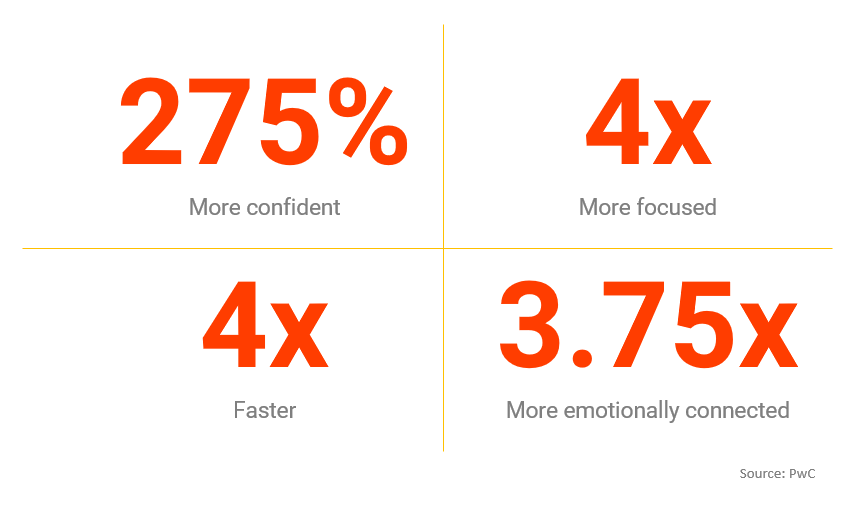 On brand experiences for your customers or community, metaverse style
Create unforgettable moments of connection
Take the consumer experience beyond the limits of the physical world & connect them with your brand on an emotional level via engaging, multi-user experiences or gamified single user adventures.
Launch dazzling new worlds at HyperSpeed
Combine drag-and-drop simplicity with 100+ integrations with the tools you know & love. Mix in bank-level data privacy plus one-click instant immersion and you've got a recipe for success on a whole new level.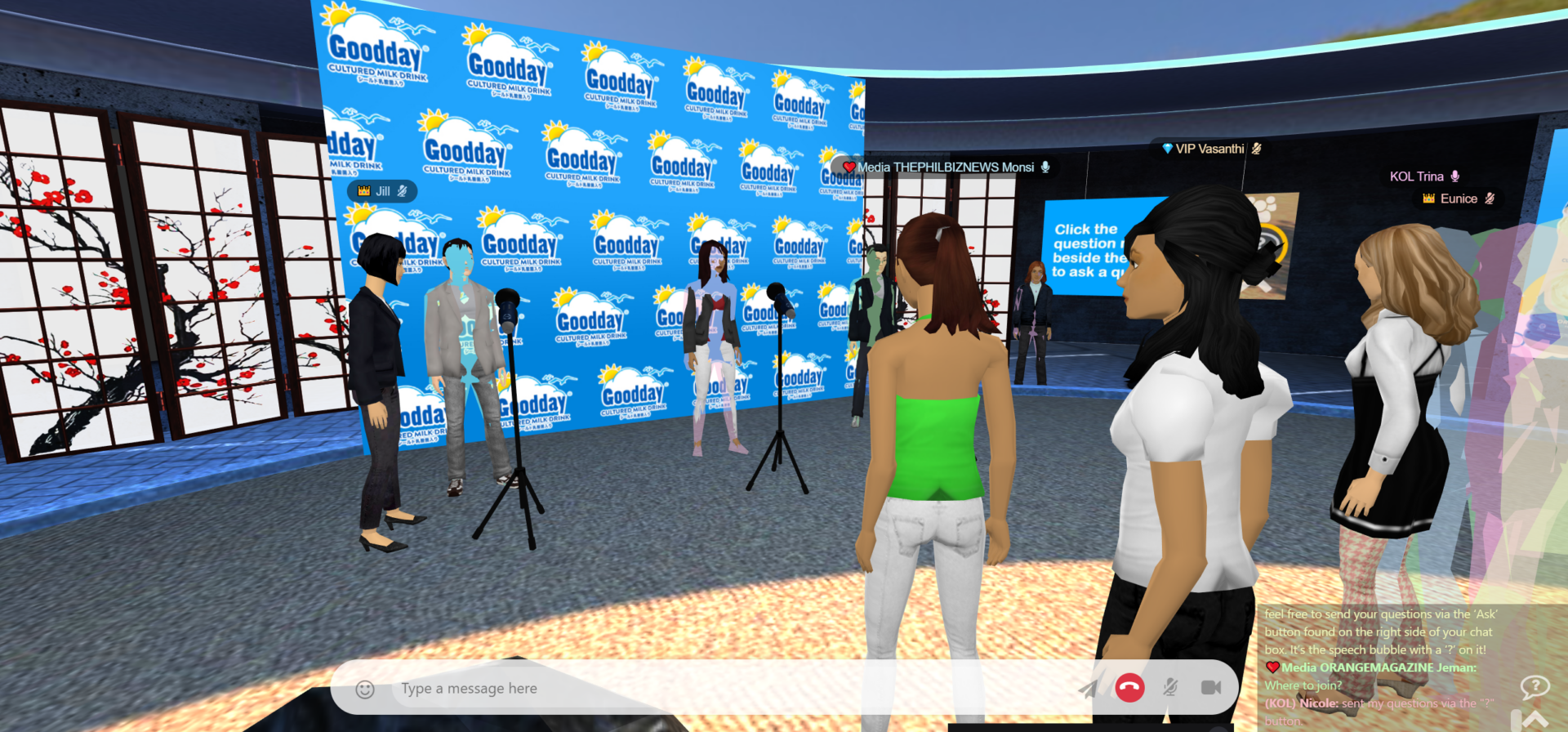 Instant access to 5 billion people
Yep. Reach anyone on any internet connected device anywhere in the world with our bandwidth friendly, future proof, browser-based solution. No apps, no downloads & no installs required.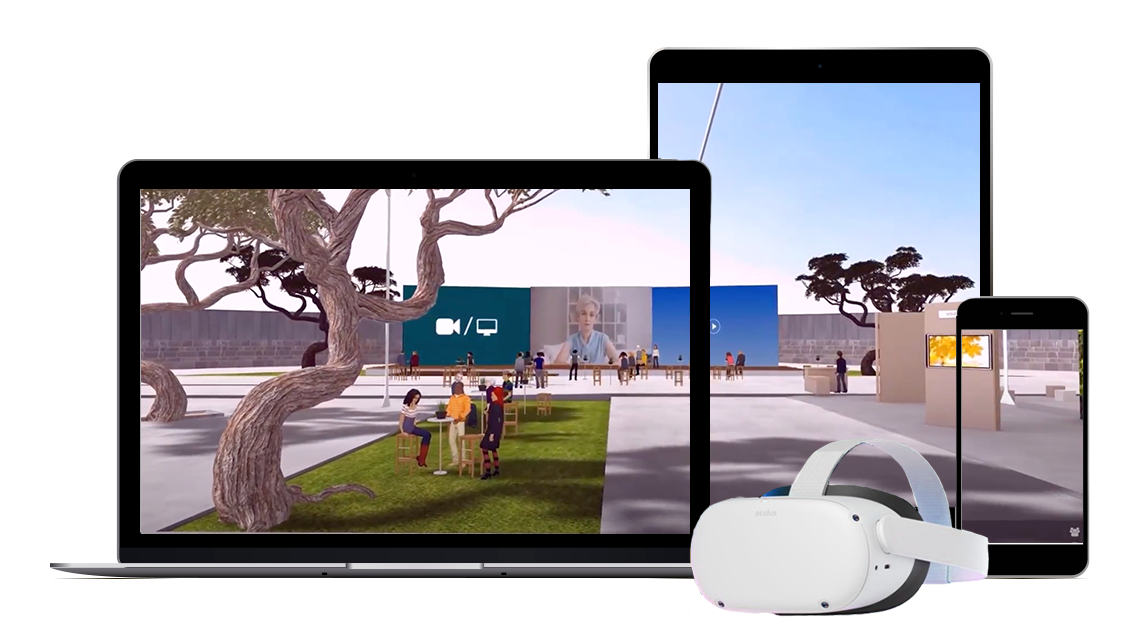 Lead the (un)remote work revolution
Experience + Expression + Engagement = Connection
Shared experiences are without a doubt the most powerful form of bonding that exist. This unlocks that "feeling or presence" in ways that normal video calls just can't.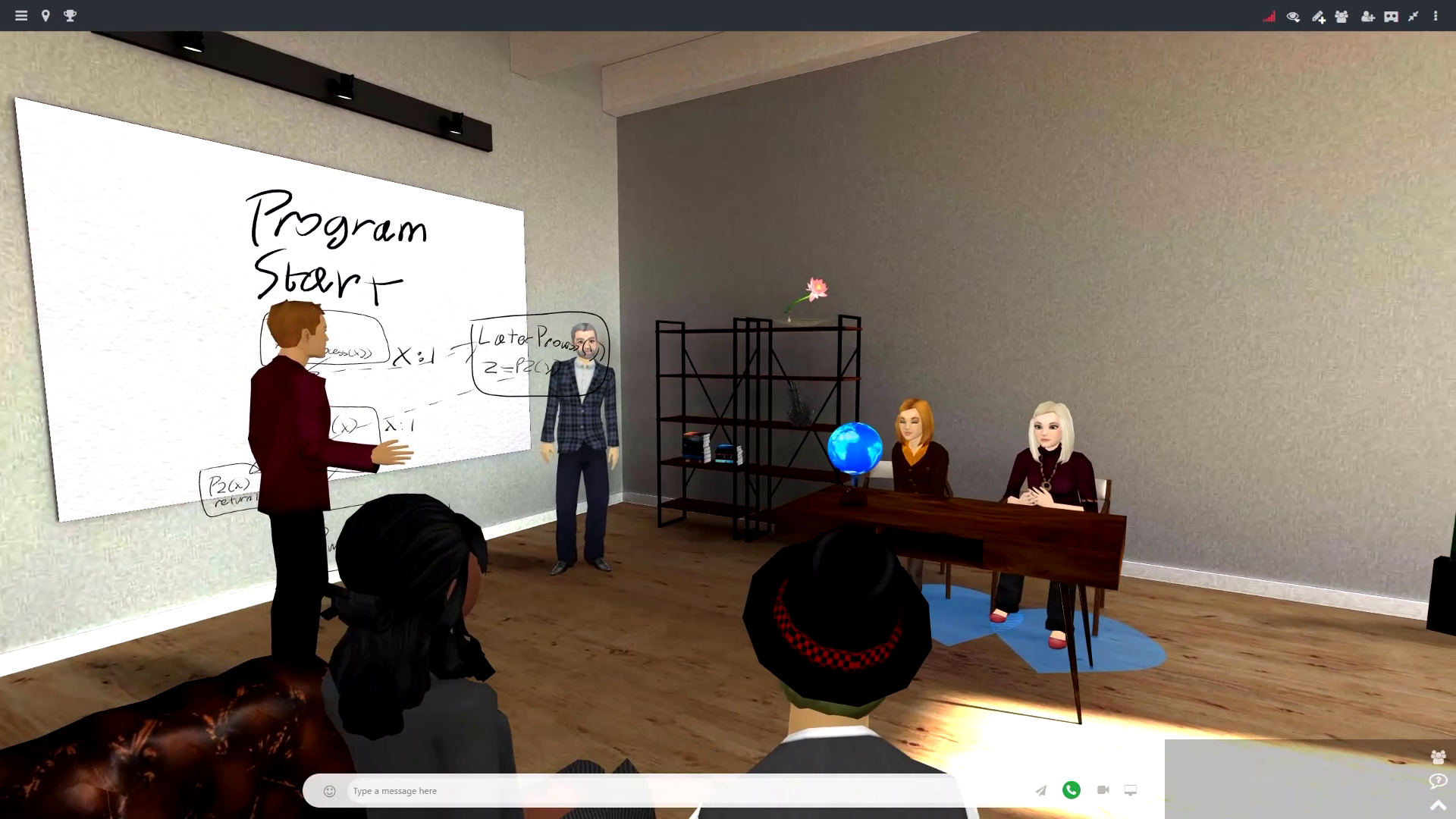 Welcome to your infinite office
No more overbooked meeting rooms or mazes of cubicles. Now every employee gets their own personalized corner office with all the tools they need from document access to whiteboards at their fingertips so they can work from anywhere without leaving the office.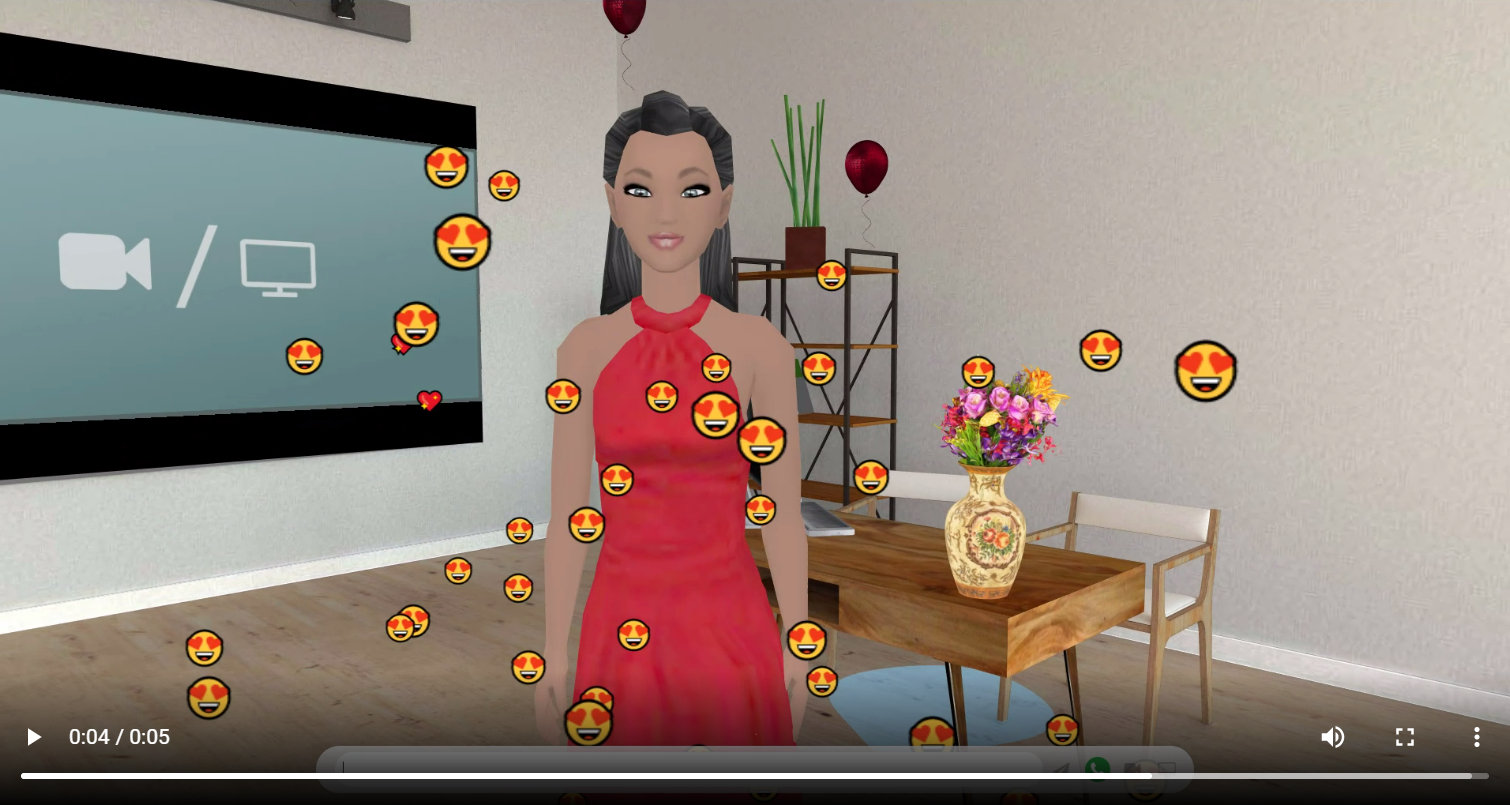 Face to face, even from 1,000 miles away
"Zoom fatigue" showed us that people need more than just a flat screen to keep their team spirit alive & well. That's why shared immersive experiences like this make people feel like they're together, which is proven to boost morale & productivity.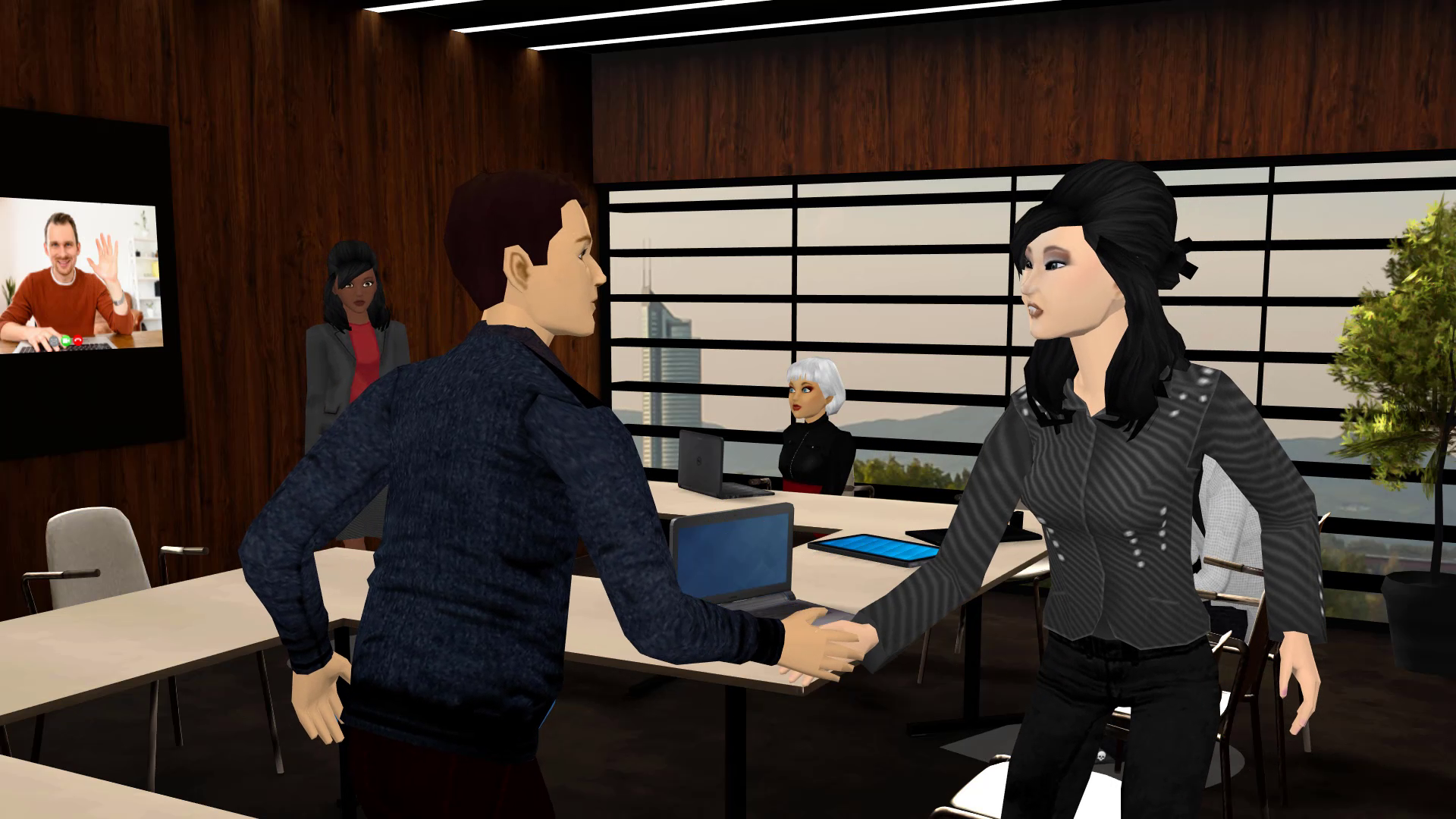 SUPERCHARGE YOUR METAVERSE WITH HYPERSPACE APPS
Everything you need to accelerate the creation of your enterprise metaverse

Create a truly immersive 3D event experience in the metaverse that works across all devices, with or without headsets.

Launch a VR-Ready learning experience in the metaverse to improve retention and bring your training program to life

Use your Universal Avatar in the metaverse to engage in 3D meetings, games, webpages, AR, VR and more

Leverage a fully featured visual editor to manage your storylines and nonlinear dialogue in the metaverse

Track user behavior and trigger conditional rewards across diverse web applications and sites

"MootUp is very feature-rich compared to other 3D platforms we looked at. We have all the tools we need for hosting and moderating, but also have many customization options"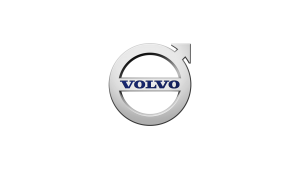 "LearnBrite bridges the experiential training gap by offering a solution that can create immersive and impactful self-paced experiences. The tool is super intuitive to use. You can bring experiences right into your own LMS."

"The future is in the hands of people like the Learnbite team. They have the vision and a head start on the field by pushing on web VR and now XR. Tell them your goals and benefit from their experience."
Book a Live Demo
Get access to the Metaverse for Business platform and open your corporate metaverse today.
ABOUT US
Hyperspace is a METAVERSE FOR BUSINESS platform that enables organizations to connect, collaborate, and explore in mixed-reality.

CONTACT US
Tel: +1 347 535 0844
Address: One East Washington Street
Phoenix, AZ USA 85004
© HYPERSPACE 2022